Course Highlights
9 hours+ Video Content
Always up to date content
Gain Holistic Picture of Big Data Ecosystem
Experience Classroom like environment via White-boarding sessions
Understand "What", "Why" and "Architecture" of Key Big Data Technologies with hands-on labs
Perform hands-on on Google Cloud DataProc Pseudo Distributed (Single Node) Environment
Get Ongoing Course Support on Course Forum (forum.datacouch.io) for ensuring your successful course completion
Delivered by Bhavuk Chawla who has trained 5000+ participants in in-person trainings
Acquire Certificate on Successful Completion of the Course
Course Audience
Engineers who are aiming to get a job in Big Data
Engineers who would like to transition their roles into Big Data Technologies 
Big Data Engineers planning to appear for Certifications like CCA175, CCA159
Big Data Engineers who are looking for Promotion :)
Course Prerequisites
Knowledge of below areas -
Basics of SQL and RDBMS
Unix/Linux Basic Commands like mkdir, ls, cat etc.
Python/Java (not used extensively in the course)
Credit card for setting up GCP account (no charges will be deducted if using GCP trial version). You can perform all exercises of this course without incurring charges. Please refer "GCP Account Best Practices" Section for more details.
Twitter Account
On Successful Completion of this Course,


You will receive below Certificate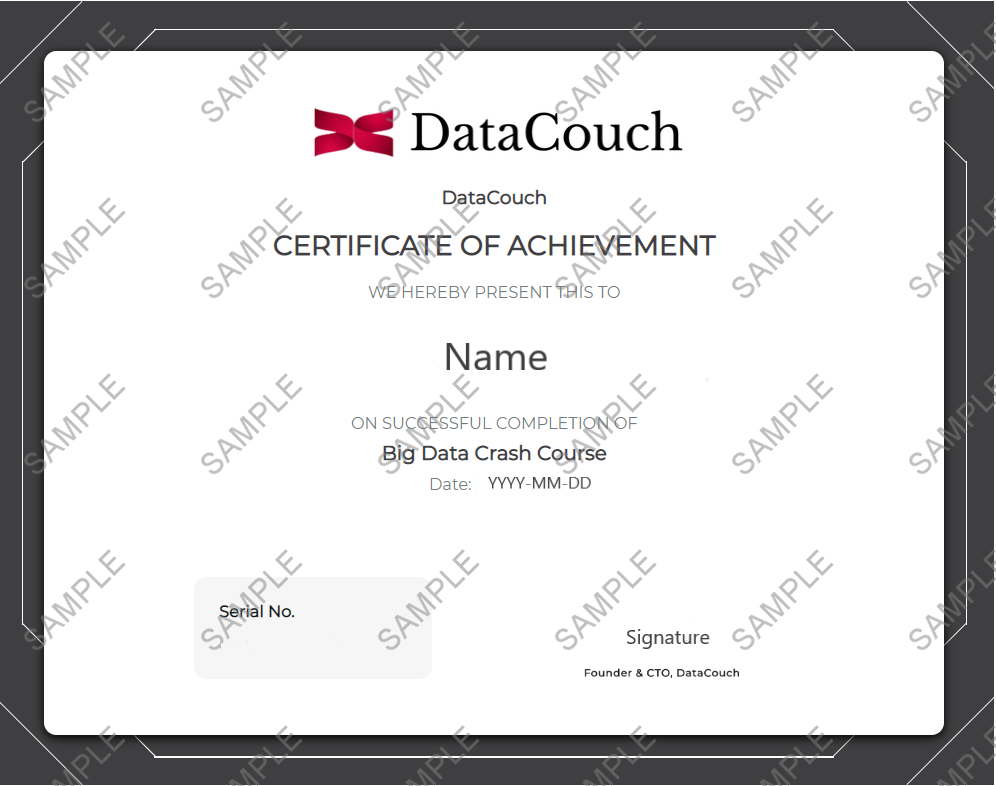 Frequently Asked Questions


How long will I have access to the course?
In general, we will try to provide you access to the course content for the lifetime. But we think writing lifetime is an overcommitment therefore you will have guaranteed access for AT LEAST two year after you enroll!
What if I don't like the course?
If you are not happy with our course then you can apply for refund within 7 days from date of purchase and we will issue you full refund. Please do share your feedback about the course with us.
Which technologies versions being used in this course?
We prefer to use latest and stable versions of technologies. The current version of the course contains below technologies and their versions -
Cloud Dataproc Distribution 1.4
Hadoop 2.9
Spark 2.4
Confluent Kafka 5.2
NiFi 1.11
How many hands-on demos/exercises are there in the course?
The course has more than 12 exercises of duration more than 2 hours.
Will this course be updated in future?
Yes, we will keep it updated to ensure that you are having latest information available. You don't have to pay extra for new upgrades of this course in future.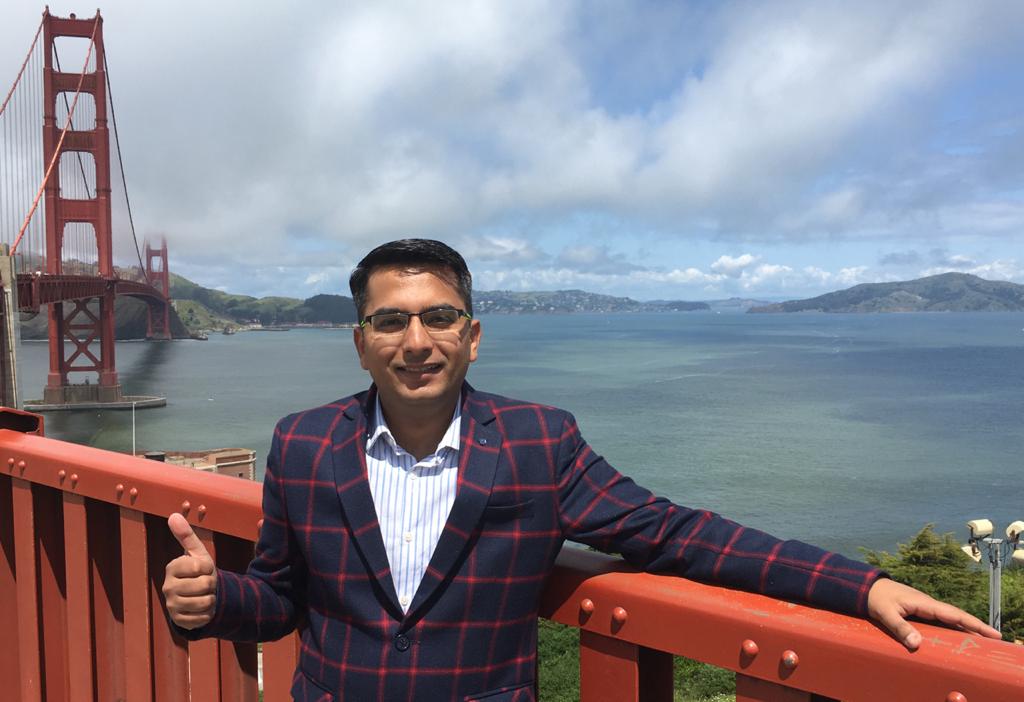 Course Instructor
Bhavuk has over 16 years of experience in IT, more than 8 years of experience implementing Cloud/ML/AI/Big Data Science related projects. He is an official instructor for Google, Confluent and Cloudera. He has delivered and continues to deliver his knowledge sharing sessions in various companies like Google Singapore, Microsoft Bangalore, Starbucks Coffee Seattle, Adobe India and EMEA Region, etc.
He was recognized by Cloudera as the Instructor of the Year 2016 (APAC) for his exceptionally high ratings received in various training sessions. Some of the glimpses of his trainings are here.